Expect great values when you visit us!
Occasionally, we hold special promotions, offer discounts or special programs to give back to our valued customers "YOU". We have gift certificates for those special moments in our lives for Birthday, Mother's Day, Father's Day, Easter, Valentine's Day, Sweetest Day, Thanksgiving, Christmas, New Year's Eve and New Year's Day and Just Because moments we enjoy celebrating.
Check back and visit this page from time to time to see current special offers which you can take advantage of when you visit our beauty salon. If you want to be the first to know when new programs and deals are offered, please sign the guestbook to receive salon e-mail/newsletter.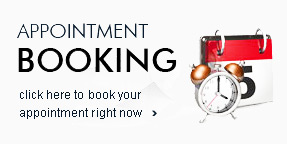 Special Offers
Home Care Essentials

You don't need expensive surgeries and Hollywood fad treatments to keep your skin looking healthy and feeling great. We have a variety of wonderful products available to prolong the effects of your skin care treatments and make you feel great between visits. Purchase any combination of skin care products valued at $35 or more total, and we will include a ATIKA cash or additional product valued at up to $10. The free gift/product will be selected by our staff based on your purchase. Some exclusions apply.

Act Now! Offer Ends: 1/31/2019

Happy Birthday

It's your special day! Come in any time within one week of your birthday and we will give you 10% off beauty service with purchase of beauty products of your choice! Please bring an ID showing your birth date. Mention this promotion during checkout to redeemed.

*First-time client only. Offer valid three days before, three days after and on your birth date. Maximum $15.00 savings. Excludes but not limited to pocket-size, trial size, clearance, discontinue merchandise and other offers. Discount taken off one beauty service with purchase of beauty products. Must present a valid identification and at least 18 years. Ends 01/31/2019.

Act Now! Offer Ends: 1/31/2019

Cleanse Your Body

Your skin is the largest organ in your body and it is often exposed to harsh chemicals and conditions in your everyday life. Keep your skin looking healthy and feeling great with a healthy diet and lifestyle plus some nourishment and love. Treat yourself with a facial, or skin rejuvenation service to cleanse and detoxify; and we will include a free scalp massage to relax your body and sample products, too!

Bring A Friend

We truly appreciate and value word of mouth referrals. If you refer a friend to our Salon you'll receive a discount on a future purchase. Make sure they mention your name when they come in for their appointment. There's no limit on the number of referrals or discounts you can receive.

*Discount not valid until your friend has completed their appointment. Other restrictions apply. See rules and regulations in-salon.